Safely connecting our communities
We're in the business of making the way safe for everyone.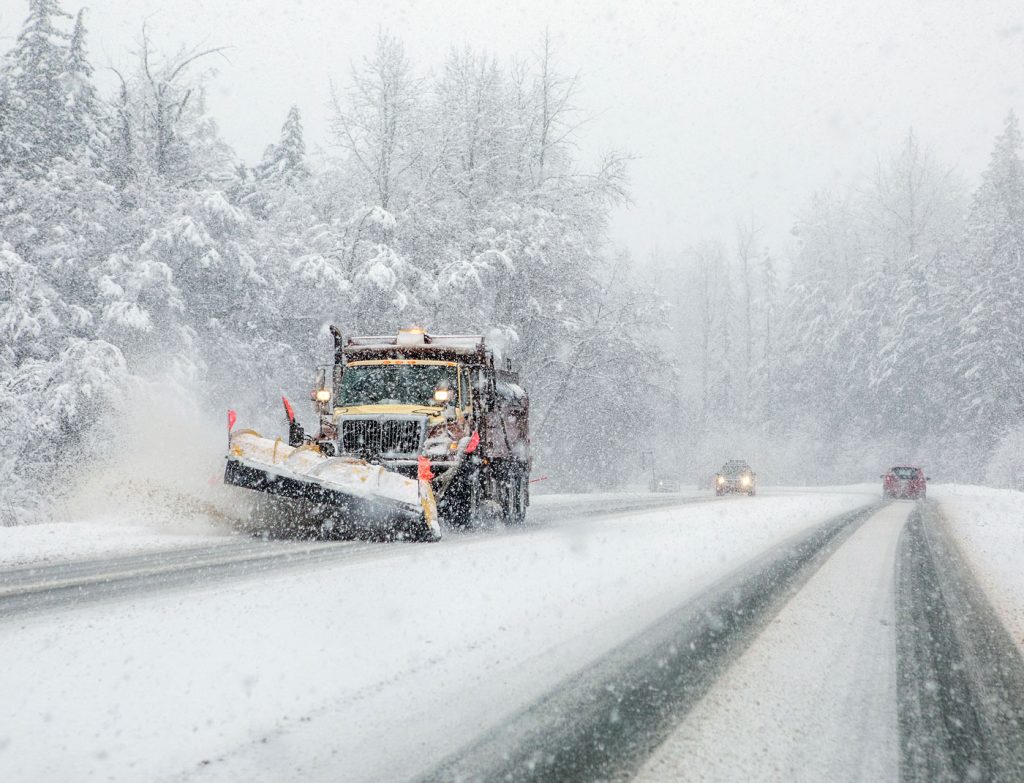 Dawson Road Maintenance is one of the key members of the Dawson Group, a conglomerate of companies owned by Ian Dawson and his family since 1922. Dawson Road Maintenance was known as Interior Roads until 2019, when the company acquired new highway maintenance service contracts in other parts of British Columbia beyond the central interior. Interior Roads had maintained the highways between Ashcroft and Quesnel for more than 20 years.
The decision to change the company's name was made after acquiring the highway maintenance service contracts for B.C.'s North Peace and Bulkley Nass areas. Our new name, Dawson Road Maintenance, breaks away from geographic identity and better reflects our ties to the Dawson Group and our sister companies.
At Dawson Road Maintenance, we take pride in the fact that our company is family-owned. Our core values — People First, Integrity, Excellence and Respect — reflect those family ties. We believe in family, yours and ours, and work daily for the better of all.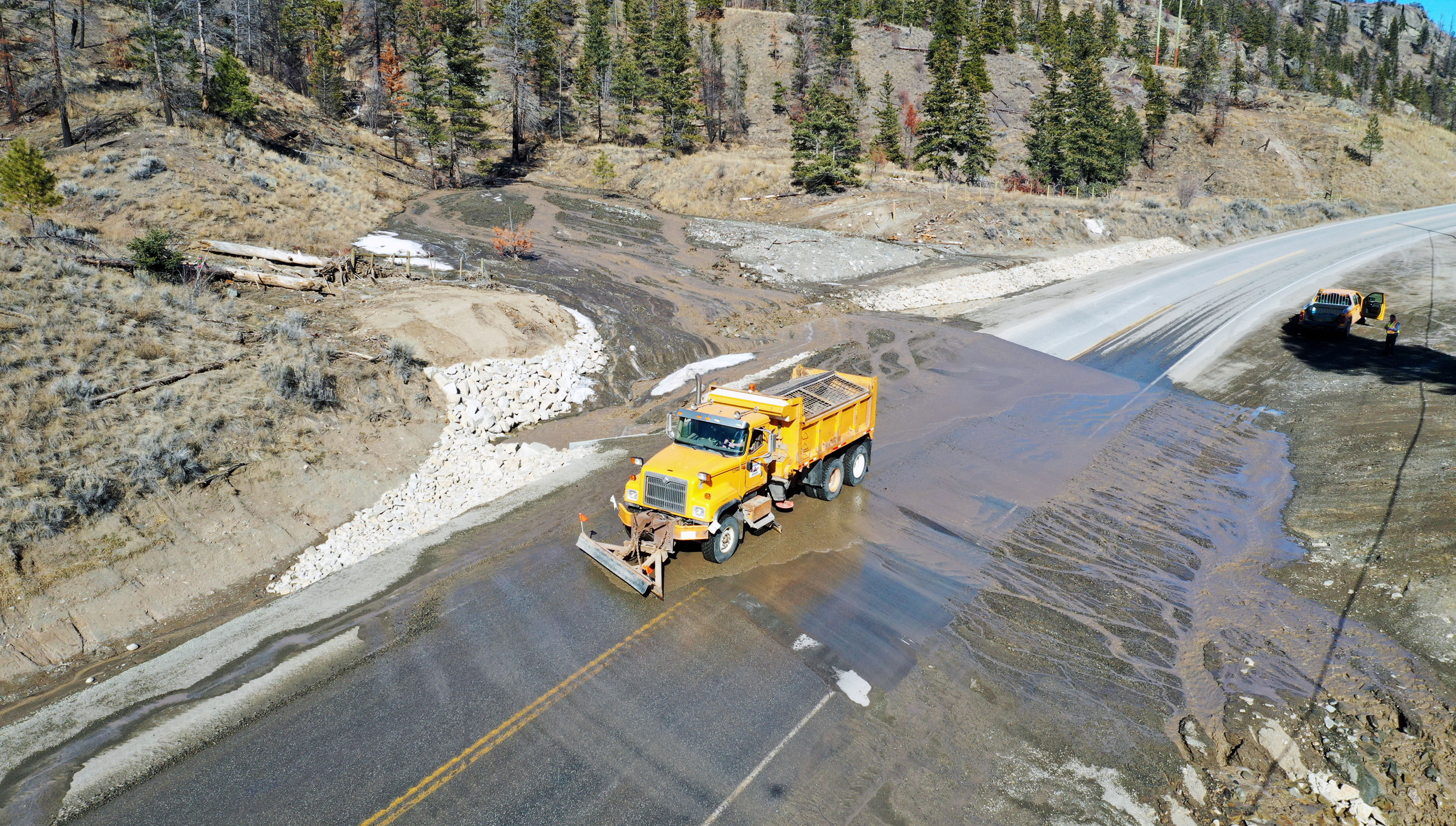 Case Study
summer mudslides in cache creek area challenged us all
In 2018, summer storms caused massive mudslides that poured across highways in Service Area 16 in the areas around Cache Creek and Ashcroft, closing them to traffic. Our crews worked non-stop for several days to clear the highways and get the travelling public back on the road through this key travel corridor.
The work was hard and potentially dangerous as the slopes above the highways remained water-saturated and ready to slide. Dawson Road Maintenance worked with the Ministry of Transportation and Infrastructure to develop a plan that would see the roads cleared safely and passage through the affected areas restored.
These kind of special challenges, often caused by weather or other natural circumstances, reflect the at-times unpredictable nature of highways maintenance work in B.C. Our roads traverse through many wild areas and while the scenery is spectacular, there are challenges posed by imposing mountains and rugged terrain. We know the work we do is critical to the safety of our families, our communities and the success of our province.
Safety & Environment
Keeping roads safe is our top priority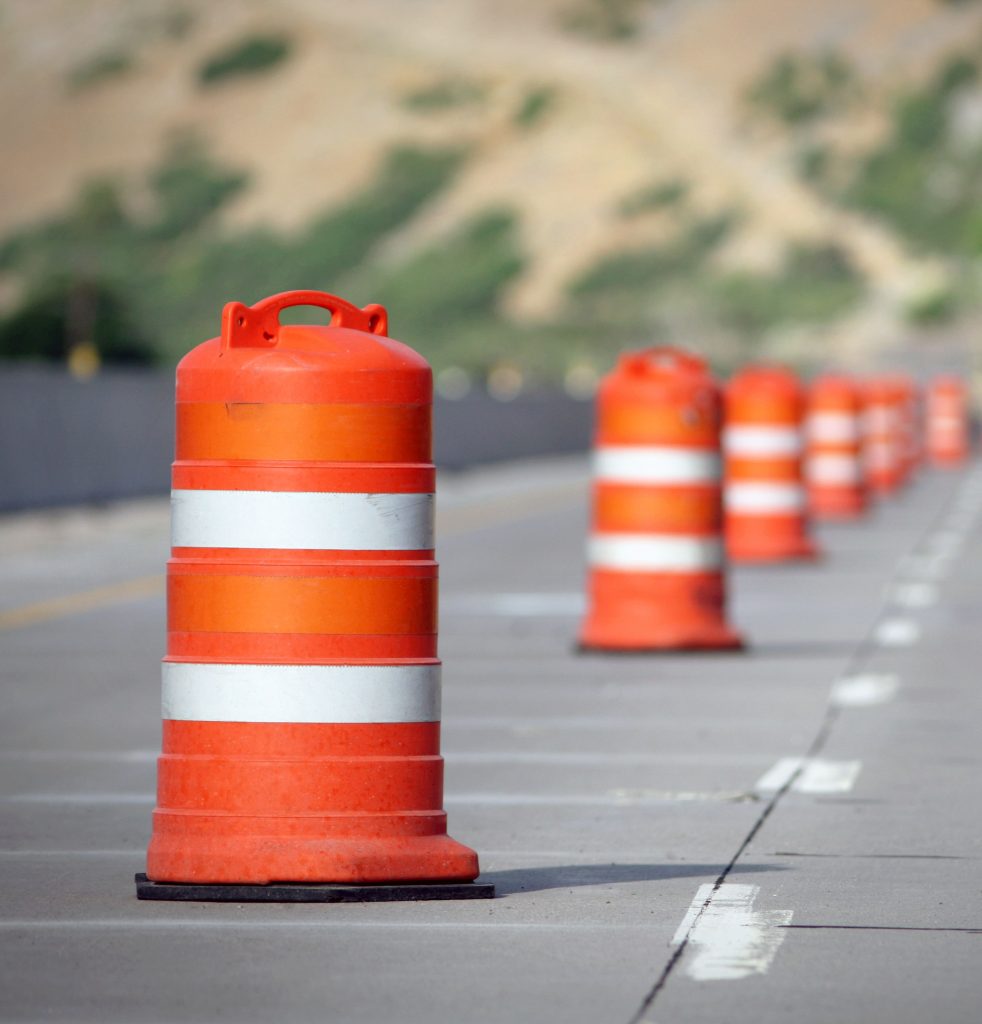 Public safety is our paramount concern. Dawson Road Maintenance knows that making safety our first priority requires that we start where it matters most — in our trucks, graders and yards.
Safety is a culture that must be encouraged, developed and cultivated throughout our workforce. Only if we keep our workers safe can we expect to be able to keep the public safe as well.
Our crews are regularly trained in all aspects of safe operations, from avalanche training and safe driving to best practices around field work. We develop extensive traffic management plans, and share important road safety information with the public through a variety of channels, including Twitter, Facebook and DriveBC.
We're committed to safety. We don't just talk it — we walk it. Every day.