In 2019, IRL International Truck Centres was handed a challenge — build 13 tandem and 22 tri-drive plow trucks to supply Dawson Road
Maintenance with equipment needed to fulfill two new highways maintenance contracts as well as two existing contracts.
Starting in April, teams in four different locations coordinated efforts to build a progressive, staged work flow and keep the complex project moving on tight time frames.
The "assembly line" saw trucks worked on in stages, with each location providing a different service. Hydraulics and electrical equipment were installed in Kamloops. Front plow mounts, underbodies and wing mounts and rear skirts were attached in Vernon and Kelowna. Dump boxes, plow blades and wings were modified and installed in the
Dawson shop in Knutsford.
The last of the trucks was completed near the end of 2019. Congratulations team, for a job well done!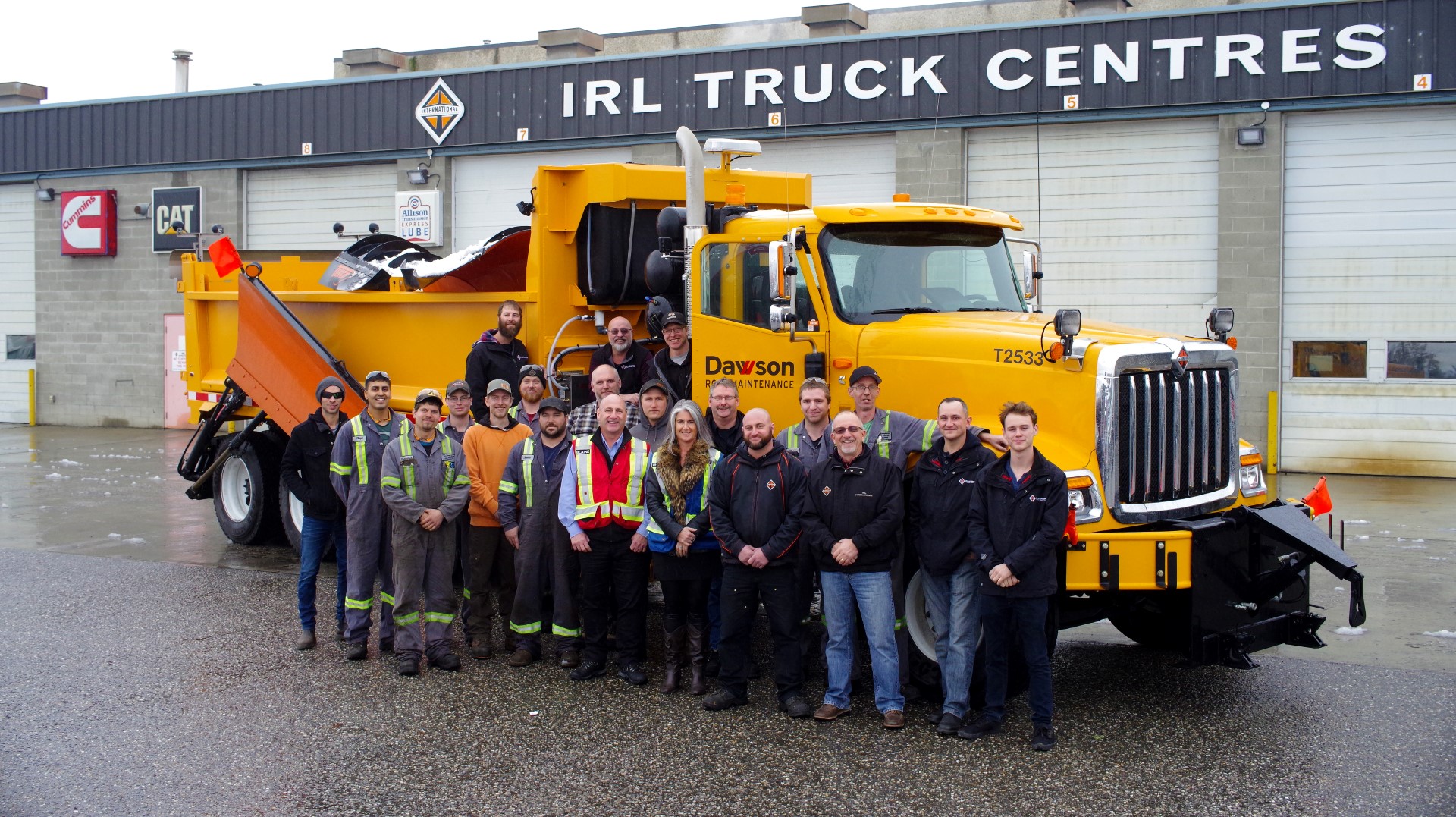 Ian Patenaude // Rigout Team Lead