Christmas and the holidays can be stressful on families, especially ones that need a little help. That's why this year, Dawson Road Maintenance (DRM) in Smithers decided to step up and allow a few more families to enjoy the holidays a little more.
"I actually had this idea last year, but it was too late in the season to put something together," said Melissa, Operations Coordinator for the Bulkley Nass area. "We had more time to plan this year's version and were blown away by the results."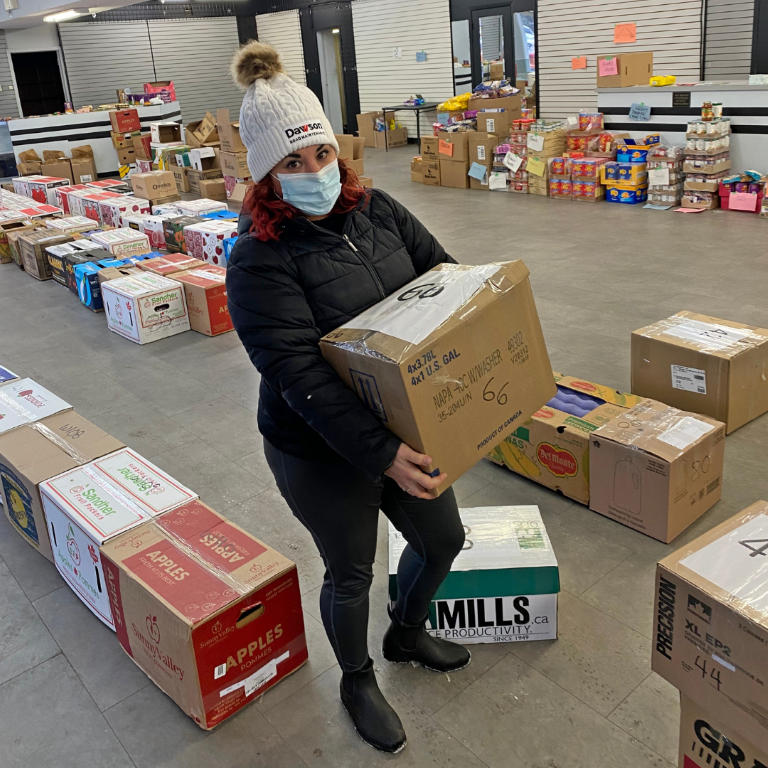 For the past 30 years, the Smithers Community Services Association have been brightening the holiday season for less privileged families in the surrounding area with programs such as the Christmas Hamper. This year, DRM decided to help three, single mothered families with eight kids ranging between the ages of nine months and 16-years-old.
DRM employees donated enough food to cover a few tables and give a gift for each child.
While the Christmas Hamper donation drop-off in Smithers is closed, donors can schedule to drop off food items at the Food Bank.