The first massive snowstorm of the season hit on Arlene Rushton's first day on the job and the community was diligently checking in with the new maintenance company to see if they were aware of the weather and road conditions in 100 Mile House.
"It was like a war zone. I barely had my desk set up and I was responding to calls from locals and the radio all day long," said Rushton.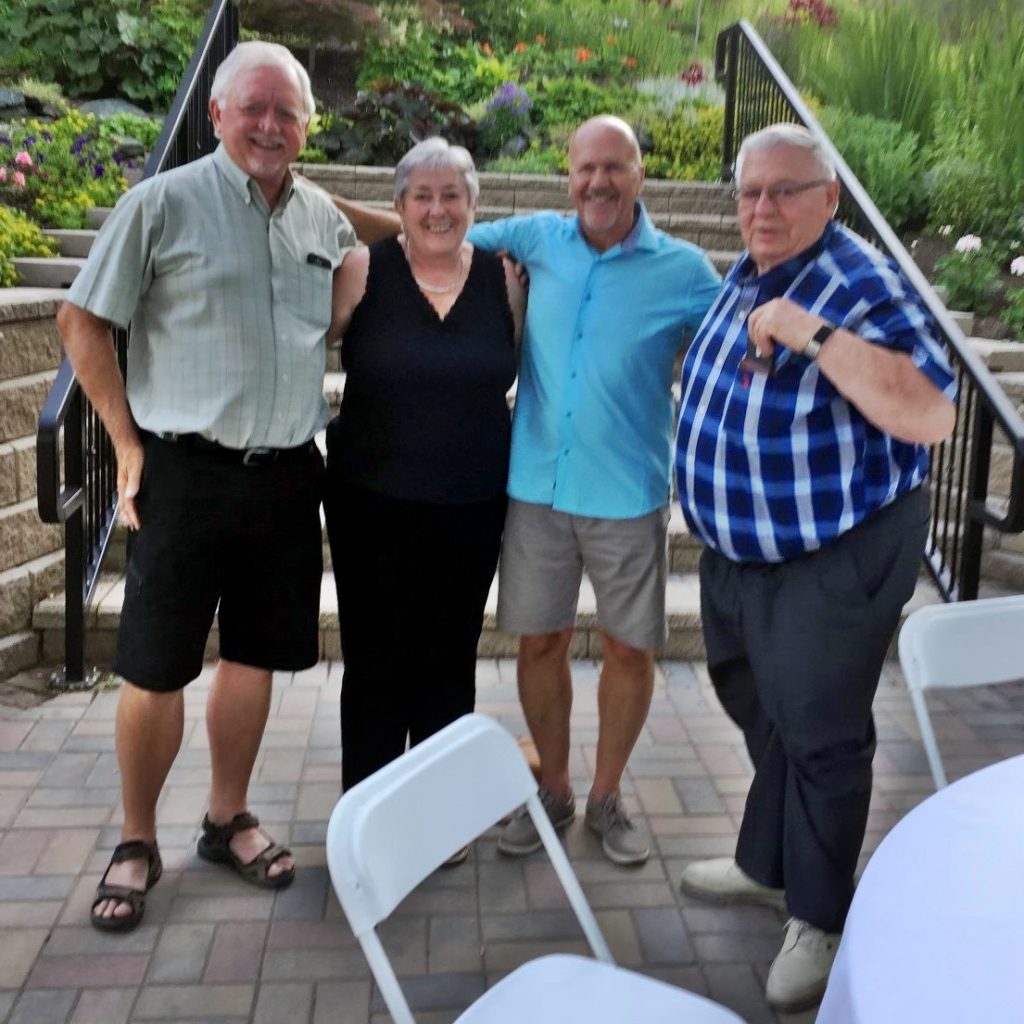 Never one to cower in the face of adversity, Rushton returned the next morning with a smile on her face, ready to respond to another barrage of calls as the Office Receptionist.
"I don't blame them for calling. This was the first time someone other than the government was looking after their roads. We had to prove to them that we were capable of looking after the community," said Rushton.
Thrown into the fire, the learning curves were steep, but certainly attainable.
Once Rushton got the handle on making the switch from typewriters to computers, she was tasked with quantified and preventative plans, reporting accomplishments, processing payroll, attending meetings and recording invoices – whenever the phone stopped ringing.
In the beginning, the contracts for Service Area (SA) 16 changed hands a few times, going from IRL to Whiteline Road Maintenance and then to Cariboo Road Services, before IRL reclaimed the contract in 1996. Back then, contracts were only two or three year deals with renewal options (contracts have grown considerably over the past 30 years – DRM's current deal in SA 16 is a 10-year contract). As the contracts grew, the demands of the job became greater, which allowed Rushton's office to bring in another assistant to help share the load. In 1991, Lisa Schaff joined the team first as an office assistant and moved over to payroll when Rushton's title changed to Office Coordinator.
"Arlene has always provided great support to me whether that was in the beginning or still to this day. She's a great teacher and excellent at finding solutions to problems. She's been invaluable to our company since day one," said Schaff.
While she was gaining experience and putting out fires, she looked around and noticed there weren't many other women around.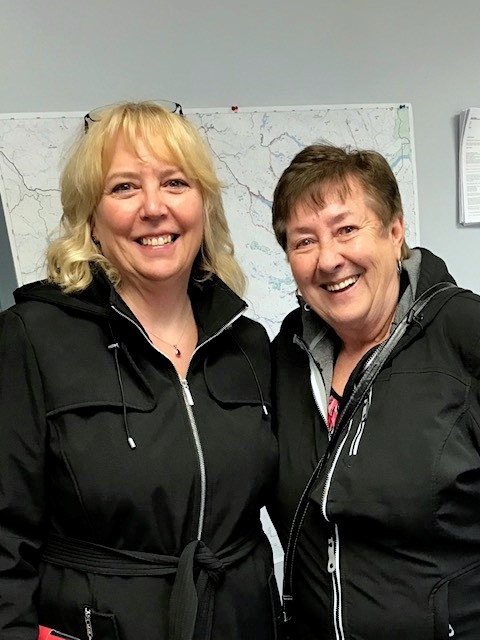 "There couldn't have been more than a handful of women around when I was first starting. It's much better now, but back then, being a woman certainly presented some challenges," said Rushton. "I recall being in a meeting and this one man refused to communicate or even look at me. I politely called him out during the meeting, seeing if I had done anything wrong. I think at that point he figured out that I wasn't going anywhere and we were great from that point on."
Being one of the first females in privatized road maintenance wasn't the only area where Rushton was a groundbreaker.
With each season, each maintenance company has a responsibility to the B.C. Ministry of Transportation and Infrastructure (MoTI) to their contract to submit the costs of their works (product used, how many and what kind of hours, sub-contractors, types of work, etc.).
Prior to 2018, maintenance services reporting was done manually. Looking for a more efficient way to track details of projects. For years, Rushton created a spreadsheet to log that information. Larry Nelson, former IRL General Manager, recommended to Rushton that she submit her document to the province as a PDF for them to use. When IRL made the switch to DRM in 2018 for their new contract, Dan Palesch (MoTI Director of Highway Maintenance Contract Renewal) praised Rushton's work while going over the new manual.
"I've definitely taken pride in this job. Having that document in there, it might only be one page, but it's a document that allows us to look after the health and safety of our community while managing project finances and completed works in a more efficient way," said Rushton.
After 30 years on the job, Rushton finally retired on Oct. 15, 2019. But like many greats in the sports landscape, her retirement was short lived and she returned to the job one week later as the contracts for SA 22 and 25 had also been obtained. She travelled north with Elcy LePage (SA 16 and 17 Operations Division Manager) and others to train the new operations coordinators and administrative staff.
She envisioned that as her last contribution to DRM, but when COVID-19 shutdown the world months later, she realized she couldn't travel anywhere or do anything, so she continued to plug away, working from her home office.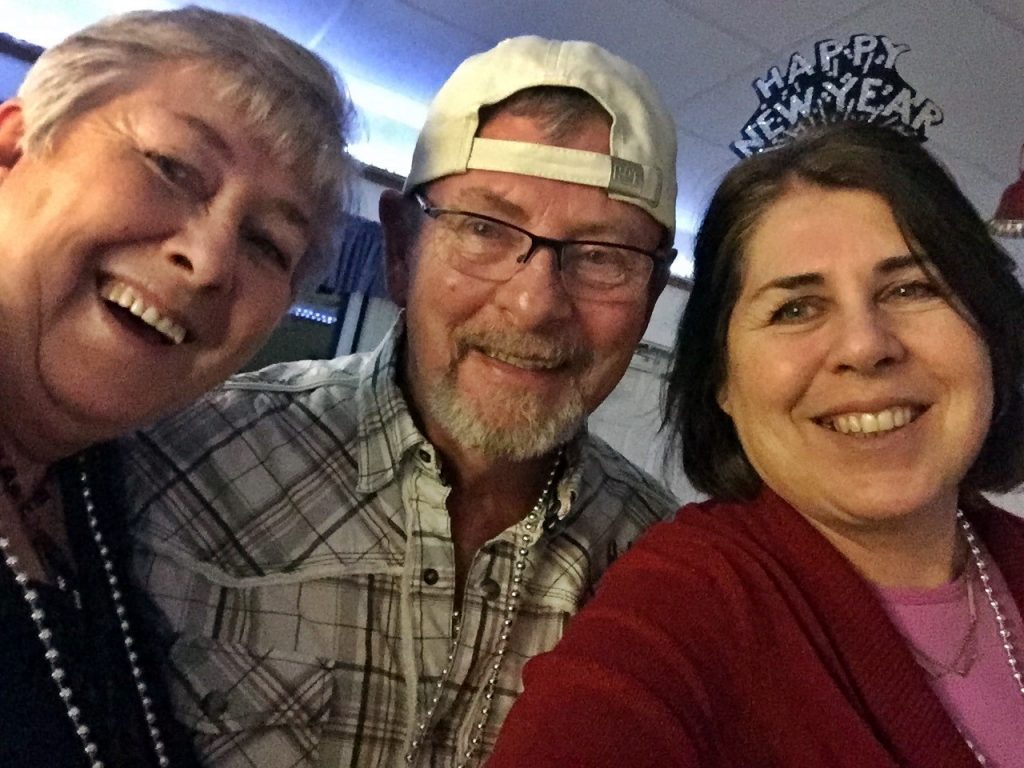 "Over the years, I have worked with some wonderful and experienced men and women, and made many lifelong friends. I am grateful for everyone I've met along the way," said Rushton.
Four-to-six month contracts at an hourly rate kept her around, as she shifted into a new role as Project Coordinator in 2021. Her job has come a long way over the years and thanks to her efforts, a significant level of trust has been built within all of DRM's communities – even though the first snowfall and first day of freshet each year might remind her of 1988 all over again.
On our 100th Anniversary, Dawson Group extends its sincerest gratitude to Arlene Rushton for her 34 years of dedicated service. Her contributions helped us achieve this significant milestone and lay the groundwork for our promising future.