Seeing our core value of People First in action is easy when you spend time with Dawson Road Maintenance's (DRM) Lisa Schaff. She has been going above and beyond to look after others before herself for the past 31 years.
"Being in one place, I've developed a great sense of familiarity with this team. We work well together and I am friendly with many of them outside the office. It's been a great place to spend the last 30-plus years," said Schaff.
Schaff, along with her first husband and two toddlers made their way to 100 Mile House from Prince George, looking to establish their new life. Schaff had a background working office jobs with organizations that dealt with the government, which made her a perfect candidate for an office assistant role with Interior Roads Ltd. (IRL), now know as DRM, in 1991.
Proving she was underutilized as an office assistant handling paperwork, phone calls and other odd jobs, Arlene Rushton, Operations Coordinator, promoted her to Payroll Clerk shortly after jumping on board. She was first in charge of looking after payroll for 100 Mile House, Bridge Lake and Clinton.
The contract changed hands a few times in the early 90s, moving from IRL, to Whiteline Road Maintenance and Cariboo Road Services, before IRL reclaimed the contract in 1996. By then, she was also tasked at looking after Ashcroft, Lillooet and Goldbridge as well.
"I took great pride in making sure everything was balanced and all the information was accurate – payroll was my baby," said Schaff.
As a Payroll Clerk, Schaff was as reliable as the sunrise when it came to pay day – even when faced with natural disasters.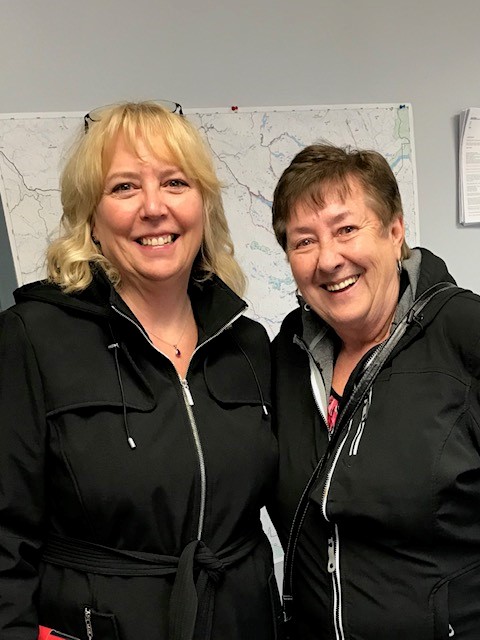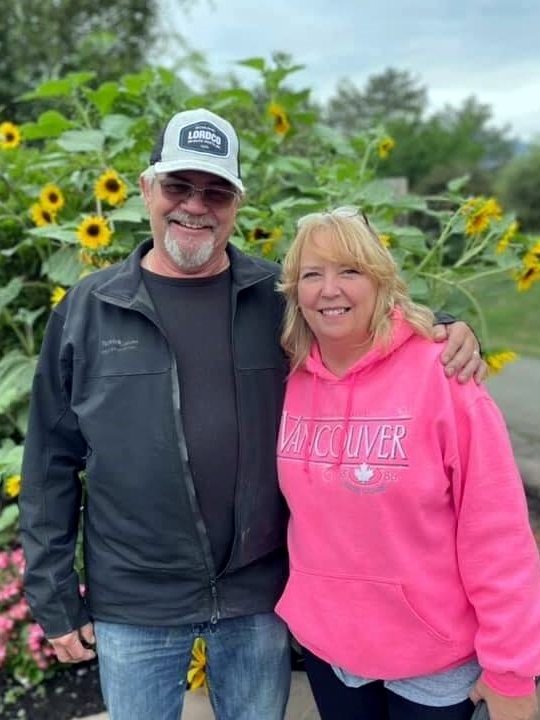 In 2017, Service Area 17 was dealing with wildfires and 100 Mile House had to be evacuated.
"I can remember sitting in my office and looking out the window and seeing the nearby hill on fire. By that point, I had everything already packed up, so I hit the road," said Schaff.
Not only was Schaff's car loaded with her family's personal belongings, but she also packed all the work documents necessary (timecards, vacation binders, seniority lists, etc.) to make sure payroll still went out on time.
She drove down Highway 24 to Kamloops, as it was the only road open at the time. There, she set up shop in the McGill office, where she completed payroll prior to cheques going in the mail. Former General Manager of Interior Roads Limited, Larry Nelson and his wife Cynthia, were very accommodating and took Schaff into their home whenever she was in Kamloops working while evacuated.
"I have always taken great pride in what I do. I also know that many families depend on getting paid when they are supposed to, especially during times like that. Even though there were fires going on, I still felt that I had to do whatever was possible to make sure our team got paid on time," Schaff.
Having payroll go out on time is a never-ending task. Her dedication to the job has also meant that she has never taken a vacation longer than two weeks.
"Lisa is the most precise person I know. IRL and DRM should consider themselves lucky to have her on their team for all these years," said Rushton.
Self-sacrifice is something she doesn't blink at, as was the case in 1999, when the banks of the Bridge Creek spilled over and flooded many of houses around the 100 Mile House community. Roads were submerged, trees were toppling, many bridges were threatened to washout and some employees reported trout swimming in their basements. For two weeks, Schaff was working around the clock to help coworkers and community members recover from the floods.
Her time with Dawson won't be remembered strictly for natural disasters, though.
At the Christmas Dance in 2001, she met a handsome DRM heavy duty mechanic named Dan. The two happily married two years later and are together to this day. Dan retired in 2021.
She has also enjoyed seeing members of her family join Dawson's team at different times. Her son-in-law, Travis, was a machine operator; while her daughter (Karen) and granddaughter (Desirae) helped out in the office with some paperwork and her son (Paul) was a heavy duty mechanic in 100 Mile House.
Over the years, payroll technology changed from paper to electronic systems, as technology advanced. Schaff missed her old-school way of doing things. In 2019, when Rushton moved on from her role as Operations Coordinator, Schaff applied. She's been in that role ever since.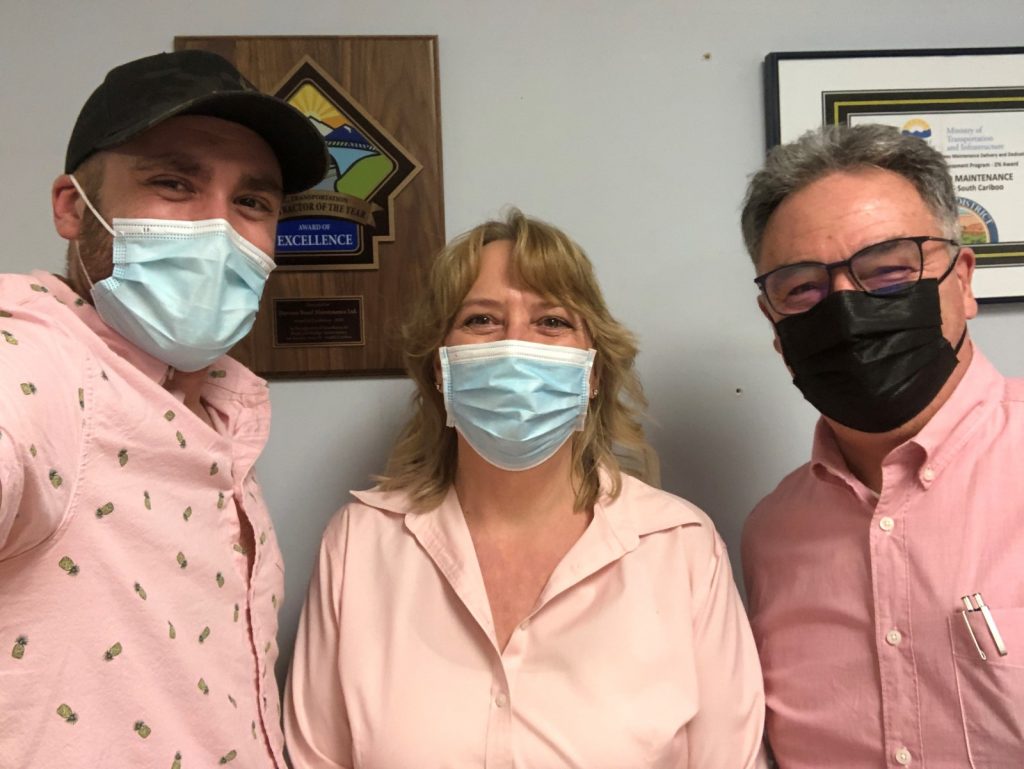 "Payroll and operations coordinator role are two very different jobs. To change careers after 25 years takes a lot of courage, but Lisa is the kind of woman that doesn't back down from any challenges. Where payroll had consistently the same duties each year, the operations coordinator has fires pop up all over and you have to adapt on the fly to solve problems. This recent career switch has showed off her ability to learn, adjust and her attention to detail," said Rushton.
Best of all, in her new role, she can now enjoy the sunny beaches of Mexico for three weeks instead of two (once Covid restrictions end and work slows down).
On our 100th Anniversary, Dawson Group extends its sincerest gratitude to Lisa Schaff for her 31 years of dedicated service. Her contributions helped us achieve this significant milestone and lay the groundwork for our promising future.