It takes a special individual to calmly navigate mudslides, forest fires and evacuation orders. Luckily for the community members in Clinton and Ashcroft, Mike O'Flynn always managed each unique situation successfully.
Tired of travelling all over western North America as an owner and operator with a transportation company and wanting to stay local in Clinton, O'Flynn applied for the vacant Machine Operator position with Interior Roads Limited (now known as Dawson Road Maintenance) in 1996 and began his lengthy career in road maintenance.
By the 2000s, he got promoted to Road Foreman and in another six years, he moved into the Superintendent of Roads position, where he looked after the highway systems in Clinton, Ashcroft and Big Bar.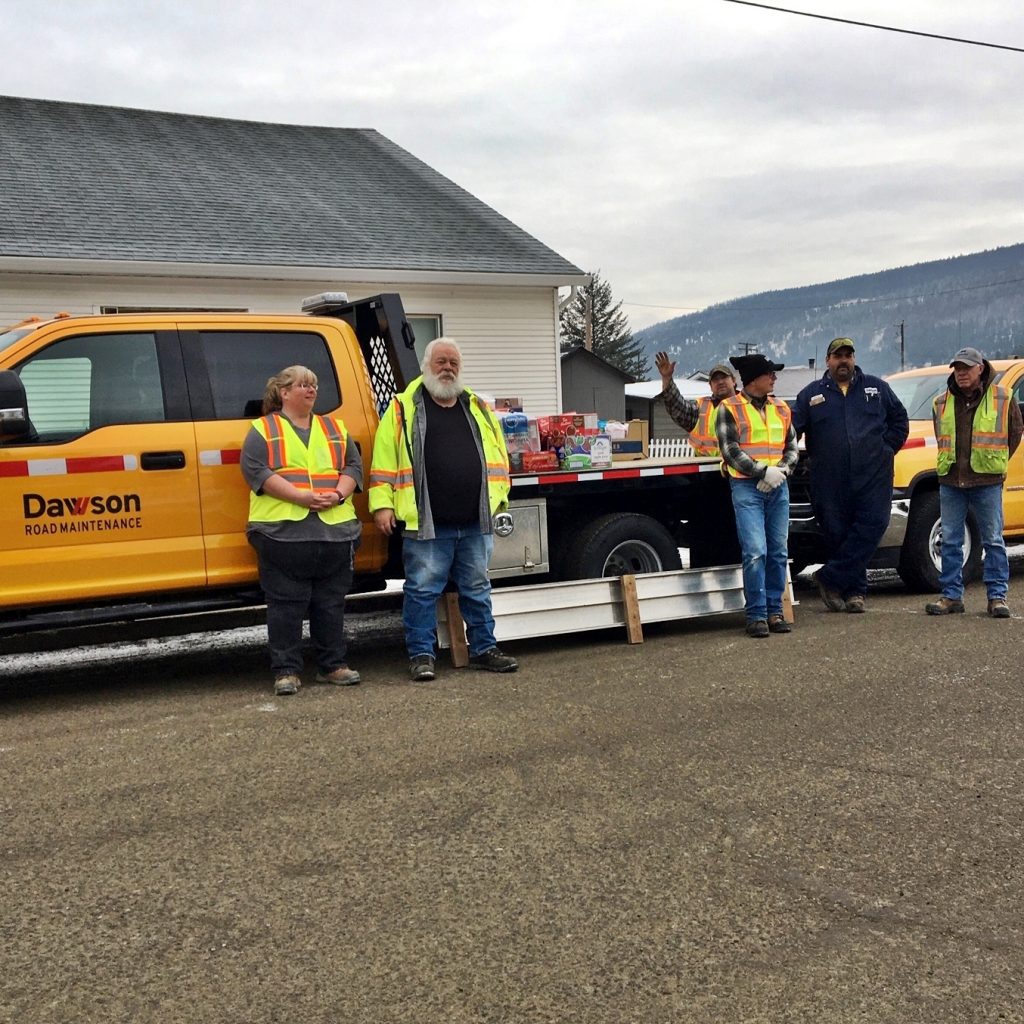 His leadership skills were tested in mid-2000s, when he was brought in to support the cleanup of a major mudslide by Carpenter Lake. A few months later, a 3.5-kilometre section of highway washed out Cache Creek.
"Mike knows that area like the back of his hand. His knowledge of weather patterns, microclimates, memory of previous events, sharpness and wit allow him to be extremely proactive. You need someone like that in charge when disaster strikes," said Tylor Bryson, a Foreman with Dawson Civil who worked with O'Flynn on projects for the past 15 years.
The Cache Creek repairs taught O'Flynn how to manage multiple groups working on the same project. Along with managing his crew, O'Flynn was working with Dawson Civil, multiple subcontractors, the B.C. Ministry of Transportation and Infrastructure (MoTI) and other government agencies.
"Those projects were a real learning curve for me. It would be nice if those disasters didn't happen, but I am thankful for the learning opportunity they presented me," said O'Flynn.
His first few years as Superintendent were a sneak preview at what lay ahead.
Intense fires ripped through different sections of SA 16 in 2009, 2017 and 2018. Once the flames were put out, heavy rains in those same areas caused massive mudslides. O'Flynn needed a way to get out in front of some of the natural disasters.
Following the 2017 blaze, MoTI place new sensors on hillsides to monitor rainfall. When the precipitation exceeded a certain amount, notifications were sent out to the necessary individuals.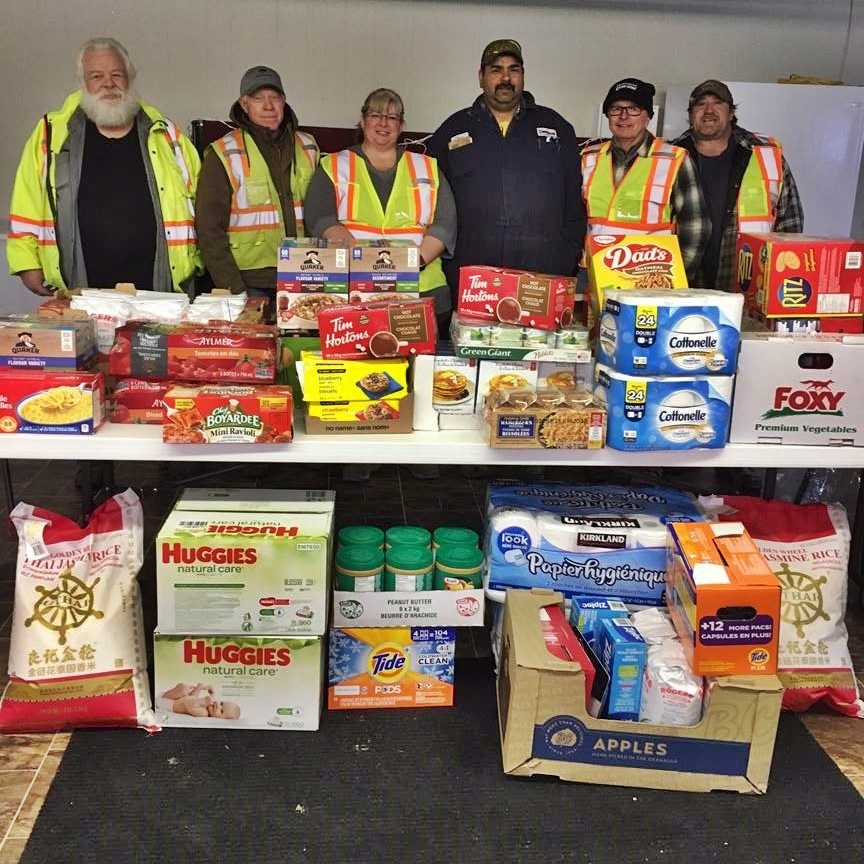 "I got 700 notifications one weekend and I thought the hill was collapsing. Luckily it wasn't that serious, the sensors were just too sensitive. Eventually adjusted the sensors calibrated," said O'Flynn. "But it was clear this technology was going to work."
O'Flynn had his crew trained so well that the notification system was almost a backup plan. Patrollers knew the probability of a mudslide based on where the rainfall occurred, how much precipitation fell and what colour the streams were coming down the slope. The sensors confirmed their observations.
His intuition on weather and technology at his fingertips allowed him to work safely and swiftly to open roads in 2018 when 17 mudslides occurred on highways between Spences Bridge and Cache Creek.
"We were so well prepared, we had an excavator ready and waiting at the mudslide site before the geotechs arrived, assessed and authorized cleanup. We were on the job so quickly that we reopened three sections of highway before nightfall that same day and a fourth section open by 3 a.m. later that night," said O'Flynn. "There can be some long days with this job, but it's a great feeling and accomplishment to get the highway open safely again for the public to use."
O'Flynn has always put others before himself as well.
Some summers, he was short staffed due to fire evacuations. That didn't stop him from delivering fuel to local firetrucks, allowing them to continue to battle blazes. When elderly citizens were evacuated and living in hotels, O'Flynn put their minds at ease by driving to their residence and took photos, showing the homeowners that there was nothing to worry about.
"Everything that I have done couldn't be accomplished without having great leadership and an awesome crew with me," said O'Flynn.
O'Flynn's career in Clinton wrapped up in Oct. 2021, when he officially retired. And he loved the first month of it.
By November, Sean Hopkins, Division Operations Manager, brought O'Flynn to Stewart to train employees. O'Flynn later served as the interim Superintendent of Roads for the winter season. This past summer, Hopkins called O'Flynn again and requested his leadership and experience in Fort St. John to train the team for a few months on some basic road repairs and a gravel job.
"There aren't a lot of people like Mike. His background, experience, knowledge and ability to remain calm under any situation make him a great resource. He is also excellent at communicating and working with the Ministry, as well as employees from different areas. We were thrilled he helped us out," said Hopkins.
To O'Flynn, he's just continuing to put People First and give back in ways similar to how he was treated during his time with Dawson.
"In 2017, it hadn't been 10 minutes since we found out that we were getting evacuated because of the fires that summer that Jason Shank (Project Manager, Dawson Construction) called and said if me and my family needed a place to stay, that we could go to his place. It's attitudes like his and others that make you want to pass on the same good fortune in the company. It's been a great company to work for all these years," said O'Flynn.
Dawson is fortunate to have O'Flynn working alongside our teams and continuing to pass on his knowledge and way of thinking to the next generation of road maintenance employees.
On our 100th Anniversary, Dawson Group extends its sincerest gratitude to Mike O'Flynn for his 28 years of dedicated service. His contributions helped us achieve this significant milestone and lay the groundwork for our promising future.